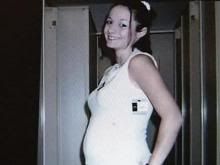 Our NC governor, Beverly Perdue signed a law assuring that "Suspects accused of causing a fetus to die or injuring one inside the womb at any stage of development would face separate criminal charges." This fetal homicide bill, that was passed in the NC Senate in a 45-4 vote makes it a felony to injure a fetus "at any stage of development." The law takes effect Dec. 1.
Associated press writer, Gary Robertson stated that "the measure Perdue signed on Friday doesn't apply to legal abortions but does convey legal status upon fetuses unable to survive outside their mother's womb."
North Carolina is not alone in the United States in passing a law like this. There are 35 other states that have added the unborn child as a possible victim of crime. These crimes can take place "at any time after conception."
The charges for the crime include first and second-degree murder, voluntary and involuntary manslaughter with punishments as stiff as life in prison without parole. The law allows that "A defendant also can be charged with assault if the mother gives birth after she's attacked and the child is seriously injured, stays hospitalized or was born prematurely…There is no requirement that an attacker know the woman was pregnant at the time to face an additional charge for the fetus…"