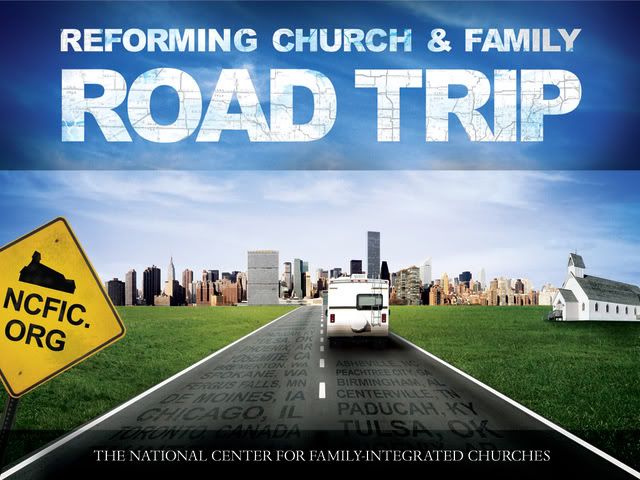 This year, the NCFIC is coming to a city near you through a 9,000 mile road trip. The NCFIC Road Trip Team brings a message of biblical reformation for Church and family life, declaring that hunger for the glory of God is the beginning of all reformation. We will explain how the Gospel fills the true Church and demonstrate practical ways to go about bringing biblical reformation to the leadership, discipleship, family life and preaching of the church.
We will address how obedience to God's commands regarding family life blesses the church, how obedience in our marriages models the love of God for the church, how obedience in discipling our children preserves the rising generation of the church, and how obedience in brotherly love, hospitality, and evangelism creates a church body life that builds up, strengthens, and grows a true church. We will exposit the Biblical directives for leadership, discipleship and preaching in the church. We will show the difference between law and grace and how they work in harmony for the building up of the church. In summary, we will cast a vision for a unified life of reformation in the church and the family.
Our goal is to leave behind a rising sense of the glory and beauty of the church and her importance in God's plan of redemption.
The Brown family, the Peter Bradrick family, the David Brown family, and a number of interns will be taking this five week tour.