We just returned from our Road Trip Across America for Reforming Church and Family. Our hearts are full of precious memories of this unusual trip. Here are the stats:
*  We started on May 30 and ended on July 13.
*  We traveled in three "vintage" RV's and pulled a 1970s pop up camper.
* The oldest RV (1984) had the fewest repairs.
*  There were seventeen of us, including three whole families and six single young men.
*  We visited seventeen churches and families who are affiliated with the NCFIC.
*  We traveled 12,000 miles, equivalent to half the circumference of the earth, or totaling the mileage from all three RV's, 1.5 times the circumference of the earth.
*  We spoke to approximately 5000 people in gatherings that ranged in size from 25-375.
* We had no flat tires.
* We were never stuck in a bad part of the road.
*  We needed no major repairs (engines or transmissions), just smaller ticket items like alternators and brakes.
* We replaced many parts on the RV's putting them in better shape than ever.
The Road Trip Was Organized Around Five Regional Conferences with Stops in Between
We organized the Road Trip Across America around five weekend regional conferences (Boston, Chicago, Seattle, Phoneix and Atlanta) and made as many stops in between them as we could.
There are approximately 700 churches currently affiliated with the NCFIC and we were able to get within driving distance of most of them.  Most of these churches have emerged within the last decade and are part of what we believe is one of the many reformational influences in American Christian landscape.
Five Road Trip Objectives
First, to rejoice in a reformation that is taking place before our eyes.
Second, to document what we believe is a modern reformation by hearing the stories. We wanted to verify what we believed to be a modern reformation of practices. We were able to see clearly that there are changes taking place in peoples' lives that have not happened in at least fifty years.
Third, to visit churches on their home turf. Our conferences are often far away and we have said many times, "come to Wake Forest or St. Louis…" This year we said, "we are coming to your church."
Since we have spent the past nine years of ministry to churches and families we wanted to encourage those with whom we have had relationship and dialog over the years.
Fourth, to cast a vision for biblical church and family life by issuing a call for humility before the Word of God and for courage to obey Scripture alone. We hoped we would have the opportunity to speak personally with those who might be operating unbiblical churches or who are unclear about ecclesiology and appeal to them to consider their practices.
Fifth, to preach the gospel by appealing to the Lord to save the younger generation by giving them strength to repent and to be converted. There are many who have grown up in godly homes who have not yet been converted and we prayed that God would use us to proclaim the gospel.
Here are a few of our reflections of this providential trip.
Our Road Trip Theme Song
We had the joy of singing a song that Peter Bradrick's family used to sing when they were traveling to home school conferences around the nation.
Cheer up ye saints of God, there's nothing to worry about
Nothing to make you feel afraid, nothing to make you doubt (some sing "pout")
Remember Jesus never fails so why not trust Him and shout
You'll be sorry you worried at all tomorrow morning.
Tomorrow mornin'
Tomorrow mornin'
You'll be sorry you worried at all tomorrow morning.
The Body of Christ Was Functioning Together
The team that God provided us functioned beautifully. The division of labor worked very well as we had what seemed the perfect team with all the right skills and dispositions mixing together.
Here is how the team members functioned.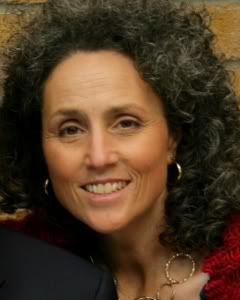 Deborah Brown spoke at the ladies teas and coordinated the messages that her daughters delivered. She bounced her grandsons on her knees while preparing food for all the motorhomes on the road so we could keep moving. She kept everyones spirits alive with her natural cheerfulness, mercy and love. And… hardly breaking a sweat, did laundry for seventeen travelers on the weekends.
Claudia Brown spoke at ladies teas, helped Deborah with everything, and ran the book table. She was our supreme booktable sales person because she had edited most of the books and could tell customers what the books were all about.

Blair Brown ran registration, took lots of pictures, spoke at ladies teas and helped Deborah with her duties.
David Brown was the administrative mastermind. Every day, we reaped rewards for David's forethought many months before departure. He set forth a fantastic logistical program. The equipment, the schedule, the team was very well conceived.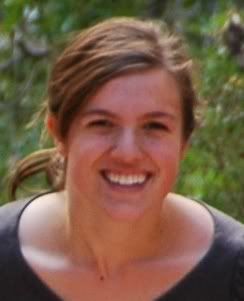 Monica Brown, David's wife of three months Spoke at ladies teas, had her hands full with her husband… gets the flexibility award for having to share her new husband with a bunch of grungy guys in her motorhome, and carried her new baby with joy.
Peter Bradrick was the jack of all trades as a speaker, Master of Ceremonies, interviewer, singer, and front man for coordination with contacts up ahead.
Kelly Bradrick: was busy speaking at the ladies teas, and keeping her little boys functioning.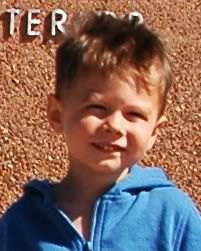 Triumph Perseverance Bradrick, age 3 was the Memory Verse Guy, who also gets the award for being the happiest when the sickest.
Knox Defender Bradrick, age 2 popularized his trademark by greeting and hand shaking everyone within five feet, in a way only Knox can do.

Loyal Cromwell Bradrick, age 6 mos: was the sweetest, blue eyed, happy, loyal baby there ever was.
Nic Ruiz was our tireless videographer, shooting interviews, main sessions at the meetings and editing during the drive times in between. He also had opportunity to share the testimony of his conversion.
Juan Ruiz was busy with setting up, videotaping, and transcribing messages and Q&A Sessions at the speed of 90 wpm.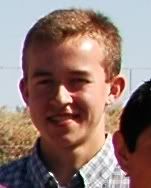 Tyler Dorin our Fall intern, joined us early to help us with logistical needs including driving almost 12,000 miles, setting up, maintaining motorhomes, taking pictures and just being Tyler, a delightful conversationalist.

Ryan Glick was another of the three tireless drivers. He was our nature photographer, roadie and blogger.
Matthew Jackson flew into Chicago to be our mechanical genius. He kept every vehicle checked at each stop. Not only did he keep the vehicles hydrated and oiled, but he also pulled some of the better practical jokes along the way.
Taylor Tsantles was my personal assistant blogging and making and changing my powerpoints. He was another of our tireless drivers who drove approximately 95% of the miles. He was a faithful servant, conversationalist and photographer. He spoke at the meetings, wrote blogs for me, led singing and all manner of platform responsibilities.

Stephen Bradrick was a constant help, by fixing and servicing and hauling and doing whatever was needed until he swapped places with Matthew Jackson in Chicago.
Stephen Sides held down the fort for us in Wake Forest, greasing the skids, shipping packages, handling online orders, and keeping the book and CD sales going.
We Gave Many Messages Related to the Reformation of Church and Family Life
Here were the messages we brought:
Common Infections in Family Integrated Churches, Scott Brown
We are in a Time of Reformation, Scott Brown
How to Build a God Centered Family, Scott Brown
What Happens to Those Who Tear Down Their Father's Idols, Scott Brown
Preparing Sons and Daughters for Marriage and Dominion, Scott Brown
God Forbid that I Should Boast Except In The Cross of Christ, Scott Brown
Family Worship, Scott Brown
The Glory of God is the Center of the Church, Scott Brown
Biblical Youth Ministry – What it is and What it is Not, Peter Bradrick
A Charge to Young Men, Peter Bradrick
Be Fruitful and Multiply, Craig Houston
Fitly Formed Together, Craig Houston
Members of One Another, Dan Horn
Why Doctrine Matters in Church Life, Dan Horn
The Indispensable Center of Church and Family Reformation, Dan Horn
Reforming Worship, Exodus 32 Jason Young
Do the Word, James 1:21-25, Jason Young
Always Reforming, Steve Gruitzius
Living Stones Built Together, Gary Powers
A Discussion for Applying Proverbs 31, Deborah, Monica, Blair and Claudia Brown and Kelly Bradrick
Love among the Road Trip Team members – The sign of the power of the Holy Spirit
Perhaps the most significant feature of this trip was how it was marked by the filling of the Holy Spirit. When there is love, so there is also the Spirit of God. I was amazed at the effortlessness with which people loved one another on this trip. Our team was full of grace and mercy and patience. No one lost it as far as I knew. We got tired, and inconvenienced, but the spirit of the team was a happy spirit. Cheerfulness was the hallmark of everyone on the team. They were living pictures of 1 Corinthians 13:4-6,
"Love suffers long and is kind; love does not envy; love does not parade itself, is not puffed up; does not behave rudely, does not seek its own, is not provoked, thinks no evil; does not rejoice in iniquity, but rejoices in the truth."
Safety throughout 36,000 miles of travel
The Road Trip for Reforming Church and Family took us over 12,000 miles – half the distance of the circumference of the earth. My uncle who has always owned motorhomes says that they break down every 300 miles… We had 3 motorhomes. Do the math. Even though we had no "major" problems, we replaced lots of parts at almost every stop to keep us running down the road. But, we were grateful that the Lord always had a mechanic nearby or a church or an individual who fixed them for us. In this sense, the Road Trip was the NCFIC's stimulus package for the small mechanics of America. We had something to fix at every stop along the way.
We were astonished to look back and see that we had no accidents, no dents, no flat tires, no major repairs (like blown motors and transmissions), and were never stuck in a bad place on the road. We made it to all of our appointments.
I marvel at the safety God has afforded us. These lumbering, swaying old motorhomes are much safer than the Mayflower and the Nina, the Pinta, and the Santa Maria. But, they still scared me when we were passed by eighteen wheelers with what seemed to be only inches of margin. We have traveled all these miles without any mishaps and I am praising God for this.  Safety was my only real concern about the trip.
Remarkable Forces Operating in Church and Family Life
We have been asked many times to sum up what we saw and learned. Here are twelve unusual realities we faced that reflect some of the forces at work around the nation.
I. Massive changes are taking place in many lives
There are seismic lifestyle shifts that are taking place in people's lives all around the nation. They are megashift level transformations. People are changing the most significant areas of their lives – education, family life and church life. When you change the way you educate the younger generation, rejecting the government school method, everything about your life changes. If a father begins to conduct family worship, his whole schedule and value system for time allocation changes. When a family begins to be part of a church more than just on Sunday, but begins to show hospitality and mercy in the community, the whole priority system of the family schedule changes. We saw these massive lifestyle changes everywhere we went.
These changes are so profoundly transforming that those who are experiencing them are living lifestyles totally unrecognizable in the mainstream population.
These changes are so jarring, and so socially unusual to those who exhibit them, that they are almost always met with disdain and slander, even though they are explicitly Christian patterns.
One clear sign of a revival is that people's lives change. A mark of true conversion is that people repent of pagan ways and turn to the living God by changing the way they live.
II.  "Power families"
Everywhere we went we saw a particular kind of family in action. I am calling them
"power families."
These families dedicated significant resources to serving the church in their communities. They cared about their communities, friends, pastors, and former pastors. They invited their whole community to come and then worked like beavers to make it a pleasant experience.
They advertised, organized, set up, and cleaned up. They fed hordes of people delicious food. We saw whole families working together to furnish these meetings. Instead of outsourcing these things to catering companies and other professionals, they did it themselves with every family member shouldering responsibility.
When we arrived we saw these hospitality machines cranking up. It was inspiring to see what an influence a family can have on a whole community. They organized events where people drove as far as eight hours to participate.
It was faithful, diligent families in local churches that made our regional meetings work.
These families are like beacons of light in their regions. They worked hard. They had a vision for reaching the people in their communities.
III.  Progressive sanctification
It became clear to us that many of the churches that affiliate with us are getting stronger. This was one of the great joys of the trip. We saw that churches are adopting the principle of the sufficiency of Scripture and applying it to their church and family lives.  As a result, they are working to progressively establish churches on the Word of God alone. They are adopting historic confessions of faith, engaging in expository preaching, implementing biblical church discipline and are growing in their understanding of how to apply the regulative principle of worship in their churches.
Some churches in these regions used to be what we have called "unbiblical, leaderless house churches." Others were practicing what some call, "home churching" where a family or a loose collection of people meet yet without the marks of a biblical church. For many years, we have attempted to speak to these unbiblical expressions in Christian culture.
What encouraged us was that some of the churches we were at were in this condition even three years ago. But since they have adopted the principle of the sufficiency of Scripture, they have become biblical churches by patterning themselves to biblical practices.
IV. Leaders Heeding Biblical instruction regarding ecclesiology
We met many men along the way who are involved in our online webinar elder discipleship program. It was a joy to meet these men face to face. But our joy was supercharged by the fact that these men are attempting to put the things we are teaching into practice.
Our elder discipleship program attempts to cast a vision for biblical church life by reading books and discussing critical issues of church and family life.
V.  Relationships bound together across America
We saw how God has knit a people together across the whole nation around biblical principles of church and family life. We saw how people were being connected via our web site and yearly conferences. While one of the motorhomes had to stay behind for repairs, our young men were able to stay with two families listed on the
NCFIC web site – one in Wyoming and the other in Arkansas. One of those young men, Ryan Glick says, "one of the best parts of the Road trip was getting left behind… there was always a family within fifteen minutes or less. Most of them had never been to an NCFIC conference and had only seen our info online."
They ministered to Ryan by showing him hospitality giving him a place to stay, and feeding him until the vehicle was repaired. These families, though they had never met any of us personally, were kind enough to shower us with blessings.
VI. Hunger for answers
Extended times of personal interaction were the norm. We had many hours of Q&A time that revealed the longings, trials, and challenges that people are facing in matters of church and family life. Unfortunately, we never had enough time as the nights did not contain enough minutes for all of the questions people had.
Everywhere we went, the people were extremely attentive and interested in the message. I was surprised over and over again at the passion which was expressed.
There was significant diversity among the attendees. Some were thoroughly familiar with our message. Others were just realizing these things. Some had concerns and others were upset by the message and were not afraid to say so.
My prayer for these times was that Proverbs 15:28 would be fulfilled, "The heart of the righteous studies how to answer," and that the experience would reflect Proverbs 15:23,
"A man has joy by the answer of his mouth, and a word spoken in due season, how good it is."
VII.  Bonds of love with young men across America
We were privileged with wonderful reunions with our
former NCFIC interns
from around the nation. This was such a happiness for us. We saw all except one of our former interns on the Road Trip. Our hearts burned within us that we could be together again. Our love for these young men was born out of service together in Wake Forest and at Hope Baptist Church. The memories flooded our minds and we were so thankful to be with these faithful and dear young men.
VIII.  Eye opening personal testimonies with a common thread
We conducted many interviews with people in the cities we visited. These were stories of individual, family and church reformation. We interviewed
pastors,youth pastors and individuals. The most consistent story we heard in the interviews went like this. A father is saying, "5 years ago we started reading the Word of God to my family and now our family is completely changed."
The testimonies bore witness to the power of the Word of God to change lives.
IX. The exegetical arguments against age segregation are gaining traction nationally
We spoke to many pastors and youth pastors who have come to the conclusion that age segregated youth ministry is unbiblical and should be abandoned. The discussion on this issue has been broadened significantly in the past three years. Two things have happened. There has been broad recognition that youth ministry is severely broken. Nearly everyone agrees with this proposition. This was not the case several years ago. Second, the exegetical arguments against age-segregation are being recognized. Now, for the first time in my lifetime, there are many within mainstream evangelicalism who are recognizing the difficulty of skirting the exegetical argument.  The argument is this: there is not a shred of evidence for age-segregated ministry anywhere in the Bible. We were thankful to announce and show the trailer of our upcoming youth ministry film –Divided – Is Modern Youth Ministry Multiplying or Dividing the Church?
during the road trip. We hope to release the film this fall.
A Trip of a Lifetime
The Road Trip for Reforming Church and Family was an experience of a lifetime. We felt the blessing of the Lord every day and were so thankful for the warm receptions we received all across the USA.  Who knows if it can ever be repeated? We were so thankful we did it, and thankful that God delivered us home safely.
Our prayers continue on for the planting and growth of Christ-centered, biblically-ordered, family-integrated churches
across the land. We pray that God would protect these dear families who have made such significant changes and that He would make their tribes increase for the glory of Jesus Christ for a thousand generations.